Imagine you're a boss needing to hire a new team member. You're flooded with 1,000 resumes. What are you going to want to see from that one candidate that you're actually excited to hire? You'll want to see an impressive resume... a consistent personal brand… and an All-Star LinkedIn profile, just to name a few.
By the end of this online course, you will be equipped with all the necessary tools, templates, and knowledge to navigate this uncertain job market and land your next job.
We will go into many different topics including:
figuring out your dream job

cultivating a strong personal brand

building impressive resumes, cover letters, and LinkedIn profiles

networking like a boss

searching effectively for jobs

acing your interviews, and

evaluating and negotiating your job offer.
What is offered in the course: I understand that COVID-19 has impacted the job market unlike anything we've seen in a long time, with roughly 22 million people losing their jobs in March and April as the United States economy shut down in efforts to contain the spread of COVID-19. I'm here to help. My goal with this course is to:
Help you see more callbacks and offers from companies when moving forward in your job search journey

Empower you with the knowledge needed to navigate an uncertain job search process with confidence and ease

Extend you access to an online course community with other like-minded, inclusive, and ambitious young professionals

Grant you proven-to-work worksheets, templates, checklists, and tangible resources to hyper focus your job search efforts

Ultimately land you a job during this time of uncertainty.
Sourced information from: working closely alongside experienced career coaches and previous recruiters at companies like Walt Disney World and Fidelity Investments, personally consulting hundreds of students a semester at Babson's Center for Career Development, understanding what works and what doesn't in terms of young professionals landing jobs while navigating a competitive job market, and from my own personal research and career journey, being able to implement positive results to my own career development as well as those of my clients. 99% of Babson students were employed or attended graduate school within six months of graduation, with an average starting salary of $60,830.
Who is this course for: Current college students, recent college graduates, or young professionals looking to get an offer at a United States-based company.
When does the course start and finish: You get access to all of the content immediately. And, you'll have access for life! This is a self-paced course, so you can experience it at your own convenience.
What if I am unhappy with my purchase: I want you to feel happy and content with the course. If you are not satisfied with your purchase, you may be eligible for a full reimbursement within 7 calendar days of purchasing. Refunds will be given only when requested by email by someone who bought the course less than 7 days prior, and has accessed less than 30% of the course. No exceptions!
Why did you create this course: After seeing how COVID-19 left tens of millions of people without work, I wanted to give people the tools and knowledge that have helped me navigate the job search, and help others ultimately land their next job, no matter the current circumstances. What inspires me to continue to create career development content are the messages, comments, and emails I receive from fellow students and clients, expressing how my tips have helped them level up in some way in their career development journeys.
All this being said, I'm excited to work with you and help you land job offers with the companies of your dreams! Let's get it. 
Hear from others who've worked with me before...
"From our first meeting on Zoom, Julian has been so helpful and kind. When I didn't know how to make my resume good enough to get internships, Julian was able to find the perfect words needed to effectively communicate my experiences to hiring managers. Thanks to Julian, I got two internships. This was the result of Julian helping me with my resume, but also watching his content on social media and personally giving me tips that have helped me land these two internships." Mina Wani, Audit Intern at Deloitte
"Collaborating with Julian has been a pleasant experience. After reaching out to Julian for assistance with my resume, Julian and his team immediately reviewed my situation, provided very detailed feedback, and provided potential modifications to my resume. This was all done in an organized and professional manner. In addition to assisting with my resume, Julian has been attentive to the progress of my job search. All the videos he uploads on his social platforms have helped during job interviews and have definitely helped me land a job." Joshi Ostos, HR at The University of Texas at El Paso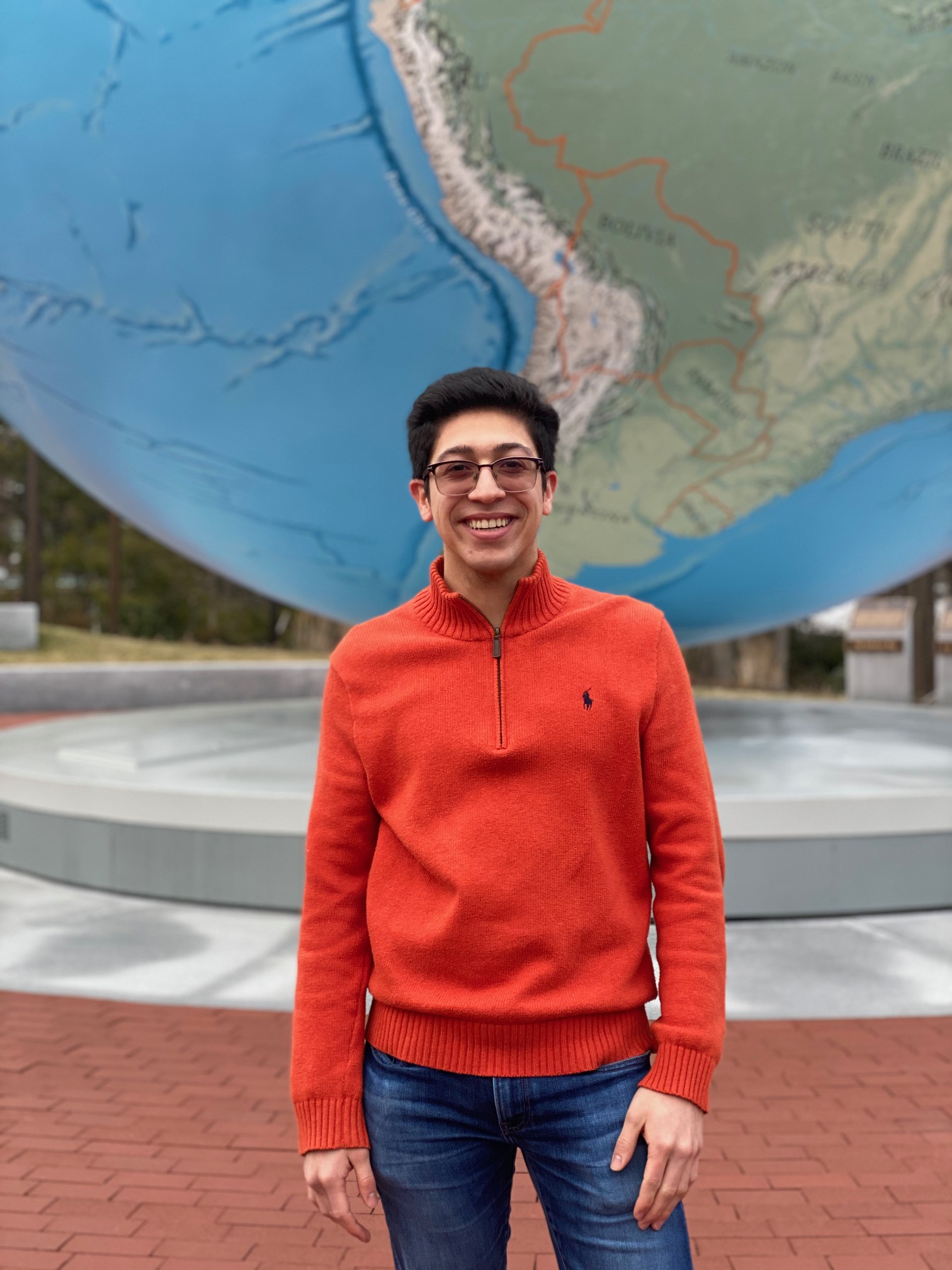 Meet your Instructor:
 Hi! My name is Julian Parra. In order to make use of my free time during quarantine, I combined my interests in social media content creation and career development by creating a TikTok account where I post career tips and tricks (@youknowitjulian). As a result, I became a verified career development content creator, garnering over 200,000 followers on TikTok. I have been featured on the New York Times, Monster.com, WJLA-TV, and Buzzfeed for my career development tips and tricks. I've also partnered with and have given keynote level presentations on career development at Babson College, UC Irvine, and Sony Music.
I received my Bachelor of Science in Business Administration from Babson College a small, business-focused school in Massachusetts, named the #1 school in the world for entrepreneurship by the U.S. News & World Report. On campus, I worked at the Center for Career Development alongside experienced career coaches and previous recruiters at companies like Walt Disney World and Fidelity Investments, where I met with hundreds of students a semester over the course of three years. I have personally received internship and full-time offers from Ernst & Young, Bank of America, and IBM, where I currently work as a Business Intelligence Offering Manager. As a first generation American and college student, I am a firm believer in "lifting as we climb." I am forever appreciative of those who have helped me get to where I am today, and I hope that I can do the same for you.